Check out our Frequently Asked Questions Page Here!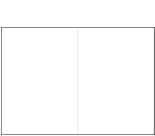 What comes with the base planner?
The base planner is printed with high quality premium materials includes a laminated personalized cover and ownership page and a scheduling format of your choice.
​
​
​
​
​
​
How do the add-ons work?
Add-ons are productivity sheets that have been specially created by busy educators and therapists to stay organized!
They are available a la carte and can be previewed here: Selecting an add-on allows you to include as many copies and in whatever order that you would like! The more add-ons you select, the more you save per selection!
See something missing that would make your life easier? Let us know using the custom add-on selection on order and we'll get something created for you! Use the Chat with us or Ask a question form for specific inquiries!
​
​
How long will an order take?
Physical orders usually ship out in 5 business days and digital orders will be available in 24 hours! Rush shipping options are available on request!
How do the digital orders work?
Digital download option gives you the full planner in digital download format. Print and binding instructions are provided. Full customization is still available!
Any discounts or coupon codes?
Discounts are available for multi-planner orders! Get your favorite coworkers this perfect gift! Start your student teachers off on the right foot with a fantastic organizational system! Contact us!
​
Coupon codes for product discounts are distributed for referrals! Share and Like on Social Media and SAVE!!